---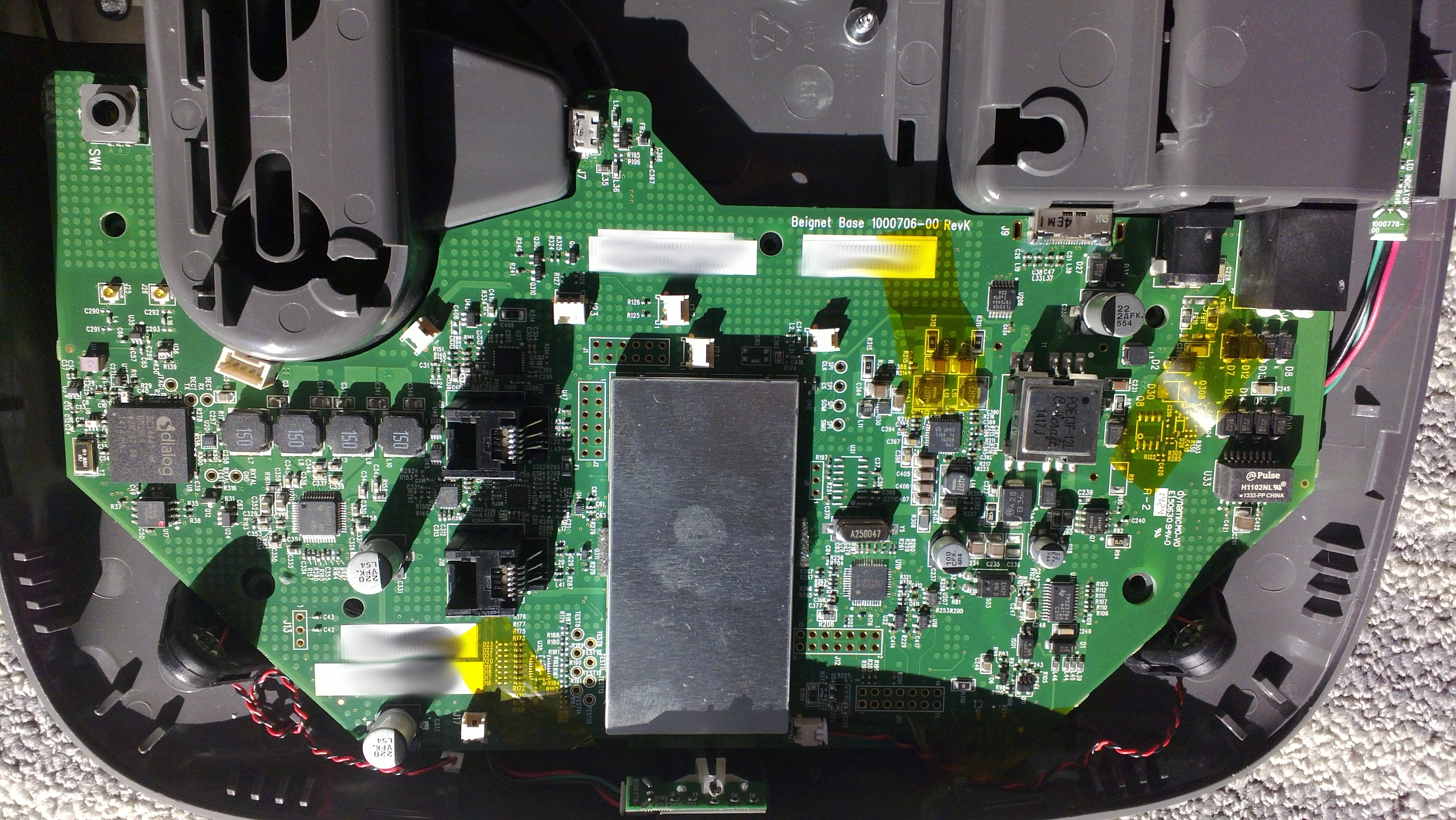 I have been lucky to "legally" take apart some Cisco conference phones to PERMANENTLY remove the unused and unknown DECT functionality because if the locale is set to wrong country in the device it might cause some interfence with the UMTS frequencies which is illegal in my country and not tolerated well by the goverment agencies...
The DECT module is manufactured by the Dialog semi can be seen on the left. (
SC14441
) The main SoC, flash, RAM should live under the shield, but I have not delved more deeper because we wanted to keep the warranty (there are no stamped screws to provide evidence to the device tampering).
There are a plenty of unpopulated debug headers on the board (I think mostly JTAG).
The board has only oneintresting text on the silkscreen:
Beignet Base 1000706-00 revK