Welcome to Balatongyörök!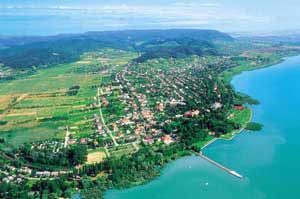 Balatongyörök is located in the northwest part of the Balaton, the largest sweet-water lake of Central-Europe. It is one of the nicest small settlements of the Balaton Uplands. From the north the settlement is surrounded by the chain of the Keszthely Mountains with evergreen pine and leafy trees. The lake's soft water, the mountain ű's slopes, the delicious wine, the wonderful panorama and the clear air capture the visitors and entice them back.

Angling is very popular since the lakes hides fish breeds that make true anglers' hearts flutter.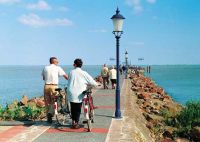 In our vicinity, viticulture and wine growing have a tradition of more than two thousand years.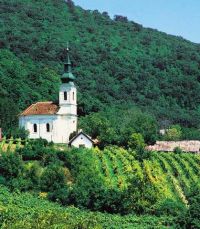 You can cycle around the Balaton on the recently opened bicycle road.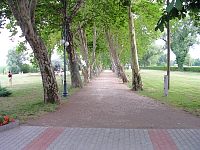 Individual and group hunting of red deers and wild boars in our forests! Sport shooting excursion, shooting competition, shooting practice, skeet.

In the direct vicinity of Balatongyörök we can offer numerous monuments, museums, intimate and serene excursion spots as well as other entertaining opportunities.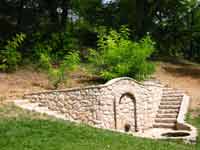 From May to late autumn many programmes (folklore, classical music, music for youth, promenade music, balls, parish feast, sport competitons, exhibitions of fine arts and other programmes) are looking forward to holidymakers, tourists and anybody interested.