Yugo art
"Yugo Next" were travelling show by students and alumni of the School of Visual Arts. Some of the cities the show made stops included Los Angeles, Atlanta, Chicago and Montreal. The concept of the show was simple: "Take a Yugo and turn it into something useful."

Artist Kevin O'Callaghan, professor of three-dimensional design at New York's School of Visual Arts and curator of "Yugo Next", saw something of beauty in the car that the public has turned its back on. By placing an ad in a paper for "Yugos dead or alive," he wound up 39 Yugos, (mostly dead, for $3,600) and asked his students to make objects of functional art from them in July 1995.

"What do you do when a Yugo don't go? It's about taking a useless product and giving it a new life."

"I was blown away by the concepts. That's the beauty of this, the imagination."

"Given this Yugo automobile as a point of departure, give it a new life other than the one it was intended to have". The results were pretty amazing...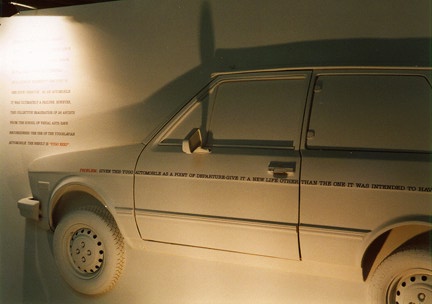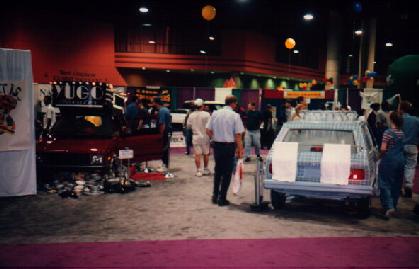 Back to main page E-mail: yugocars@bigfoot.com