Map
Budapest, Aranykéz utca
http://www.utcakereso.hu/bp.5.AranykÚz_u.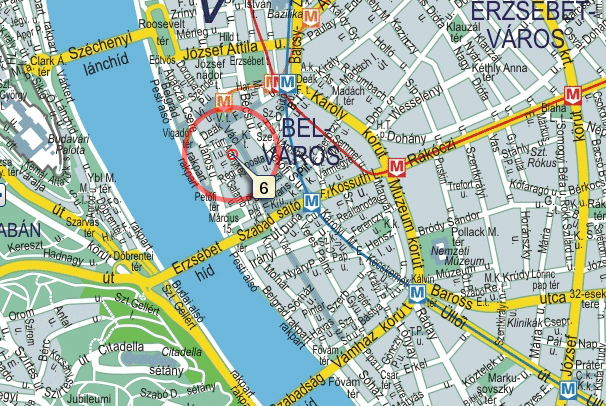 Váci Street is the pulsating, busy centre of Pest. This is The City where banks and expensive shops stand next to one another, squeezed into the narrow plots. There are few particularly old buildings, but there are many worthy of attention.

With the joining of two streets in the 18th century today's elegant pedestrian street was born. The majority of the buildings were built in the late 19th, early 20th century. The relatively young age of the buildings affects neither their value nor their attractiveness, and the beautiful facades and finely decorated staircases lure the eye away from the tempting shop windows.
Many new shops, hotels, banks, money exchanging places and passages have been built recently between the old buildings.
Links: www.budapestinfo.hu
www.mav.hu
www.bkv.hu
www.bkvtours.hu
www.vendegvaro.hu
www.budpocketguide.com