CET Central European Time Budapest
Sorry, some submenu links in English are not available
Advertising
Yacht plans Van de Stadt

Sailors Super Links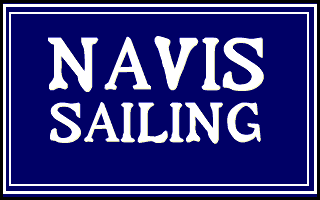 Movie clip, animation and picture store

VAN DE STADT &

DD Design, USA
CONSULTING HUNGARY and Central-EAST EUROPE
for MAGYAR, CZECH, SLOVAKIAN, RUMANIAN, BULGARIAN REPUBLIC

Dear Visitor!
We call You cordially 'Welcome on our webpage.
ABOUT SINDBAD WEB SITE
▲ We act as consultant of Van de Stadt, The Netherlands, and DD Design, USA, in merchandising precision plans i.e. drawing sets with full documentations and technologies for the building of sailing yachts, ansd also some smaller power boats, with technical consulting, and also general purchase, building and touring for themselves belonging Hungary.
▲ Office Services like special translations, projecting of company image, advertising and marketing.

If You wish to keep the bookmark of this web site, please click "Favorites" above and then "Add Bookmark" left side. Thank You!
Pleas note, most of our frames here are just in Hungarian for some certain reason. The general Jachting, Van de Stadt, DD Design and Sindbad Portal frames are for everybody, of course. However, some other pages are thought rather to be found and used by citizens and companies of East-European neighborough countries around Hungary, because, we cannot develop all of our activities everywhere unfortunately, e.g. we are not responsible for sales of Van de Stadt plans in UK and Western Europe. But if Your kind visit of our site lead to questions, please ask by e-mail (see below), we help You as good as we can with all necessary information.
Call us or write us, we are every time at Your kind disposal. And - See You later!
Contact Dr. Antal

+36 +30 2691 821
Messenger, Skype and

privateer@freemail.hu


Last refreshment February 2010. Sorry, some submenu links in English not complete, since they are less for You, but for citizens and companies of sorrounding Central-East European countries.
We thank all respective persons and companies for some small units inserted. Company and product names are registered reserved and protected (R) (C), thus any other use is prohibited.