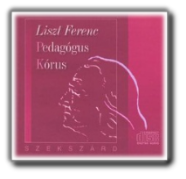 Our choir, was founded in 1965 at Szekszárd. The members of this choir are all teachers, from outskirts of the town, who are interested in music.

In the beginning our aim was to cherish the memory of the traditional music of our region, later, to interpret Hungarian chorus works. Then our repertory has been growing with church music. Music is for us the source of community and the happiness of singing together.

We have come into the concert life of our country and our county Tolna. We were invited to abroad several times:


- Austria


- France


- Germany


- Italy, etc.



Our important task is to create harmony in this widely world.
We would like you to love music because it's a really important thing nowadays.