---
I have a Tyco Terrain Twister without transmitter.
The demodulated signal encoder in it is on a small board on board PCB.
Unfortunatelly there are not any useful information about it on the web (how the encoding is works etc.).
I am planning that I will replace it with small AVR/PIC based custom circuit whihc capable to encode
PPM
signals
The RF receiever is also in a separate circuit it was manufactured by the
Jetta Company Limited.
I have desoldered the encoder circuit and reverse engineered its pin's function: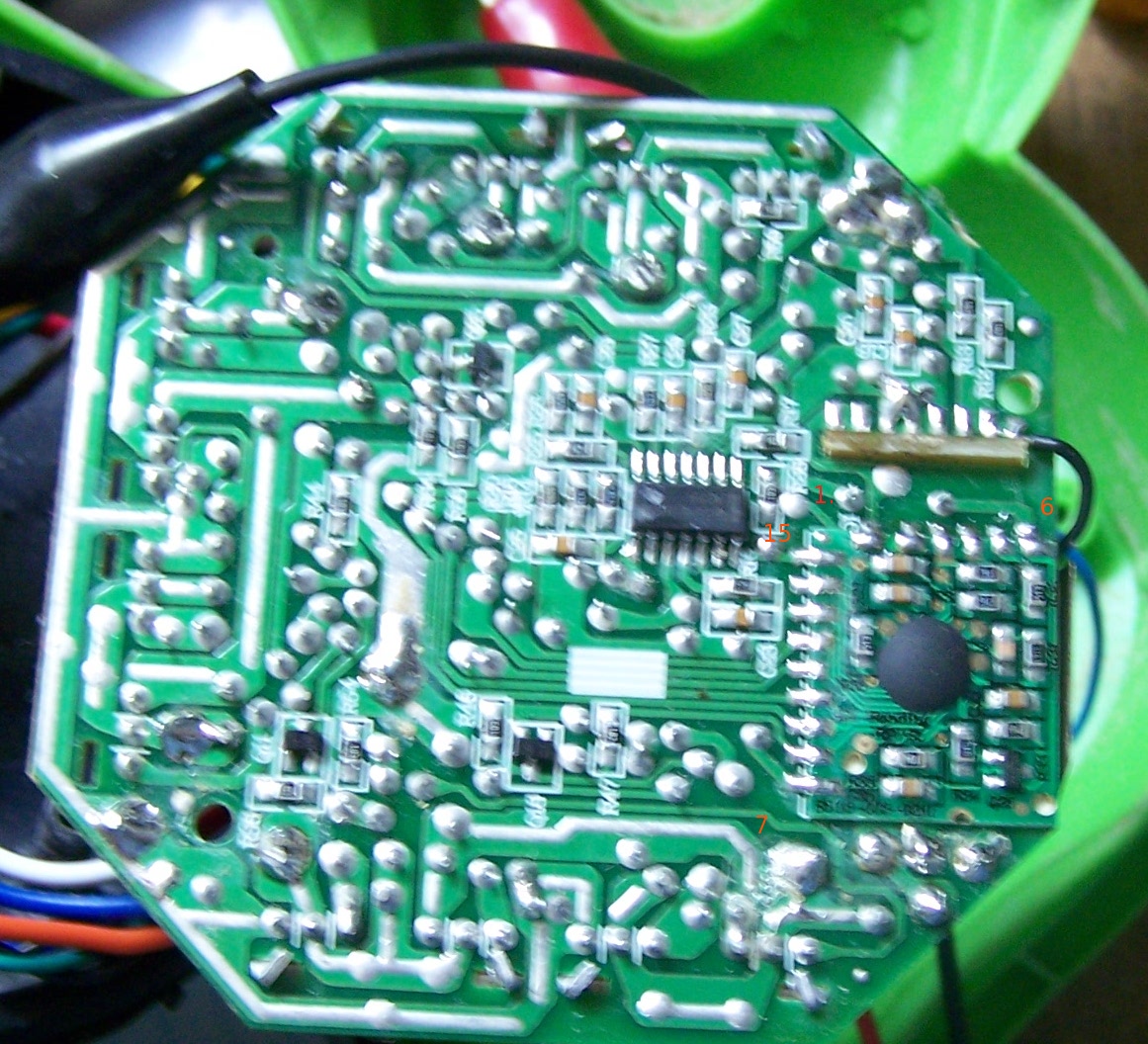 My pin counting starts at the top left corner and continues tor right.
See the pins function below:
Read more...