DIY Proac 2.5 clone
Informations about the original ProAc Response 2.5 speaker is available on the original ProAC site.

The speaker is based on this website and informations.
Here you can find everything to build the speaker: instructions, partslist, etc.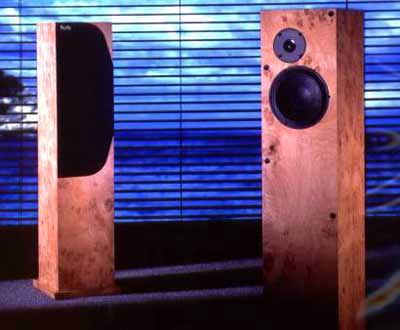 The page is heavily under construction...Current phase:
- All the drivers arrived
- All the crossover parts arrived (Mundorf capacitors and inductors, WBT binding posts, etc.)
- Cabinet is left...
Components:
- ScanSpeak drivers
- Mundorf coils
- Mundorf MCap capacitors
- Mundorf resistors
- WBT binding posts
- Bandridge Superflex OFC LC 740x cables (like the original)
Some words from the clone website:
"This is a do-it-yourself (DIY) version of the ProAc Response 2.5 which was one of the most famous speakers in its class made from around 1996 to 2003. This model was replaced by a new model around 2003 called the Response D25, which uses different driver units but still in a similar two-way floostanding concept. The Response 2.5 is considered to be one of ProAc's most successful and famous designs and is a modern testament to the skill and voicing of it's designer Stewart Tyler of ProAc."

All the things here only for DIY. Not for commercial use!