---
I have not found any info on the web about this topic, so I was curious what RF frontend did they used.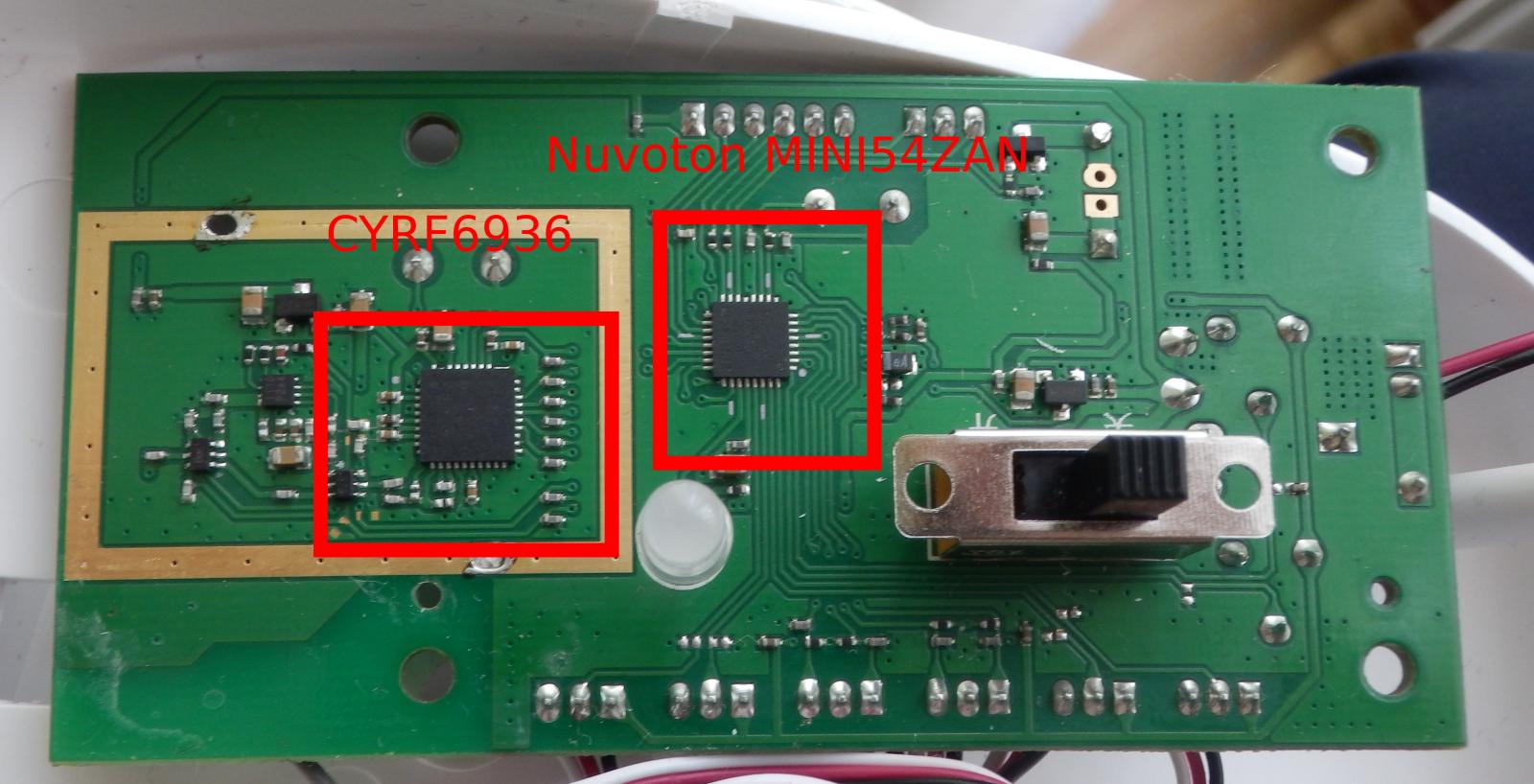 Solution was obvious: they have used the same as they used in the receiever: the CYRF6936.
I was hoping for having some UART to hook up an Arduino to get trainer output, but I had to get disappointed.
The lower 5 pin connector is the ICE connector of the
Nuvoton MINI54ZAN
with:
VCC, ICE_DAT, ICE_CLK, !RESET, GND, GND
And the 3 pin is:
P2.3, GND P2.4