KORG microKEY modding
KORG microKEY MIDI OUT without PC or any USB host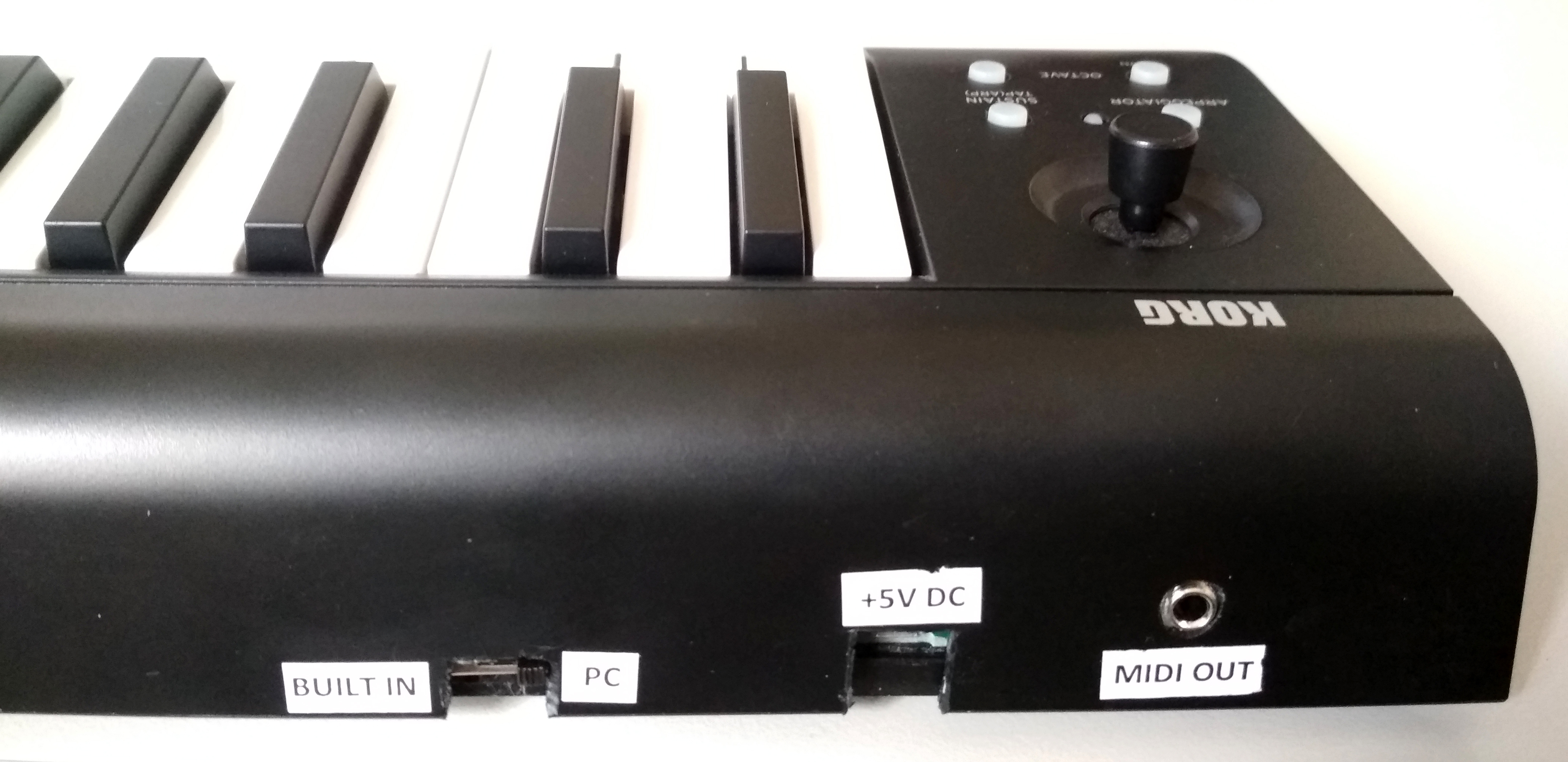 After modding my microKEY is
- got an built-in USB host;
- can work as a standalone MIDI keyboard without any PC or other USB host;
- powered by a 5V battery pack (power bank);
- has a mini jack MIDI OUT port;
The story...
In some cases I did need a small keyboard for my synths (Blofeld, D-05) but nowadays very rear a good mini keyboard with standalone MIDI OUT. Most of them are need an USB host (PC or MAC, etc...). Usually I don't wan't to use PC for a sunday afternoon jaming on our balcony, I decided I'll mod my microKEY... Just imagine the following picture without the PC... ;-)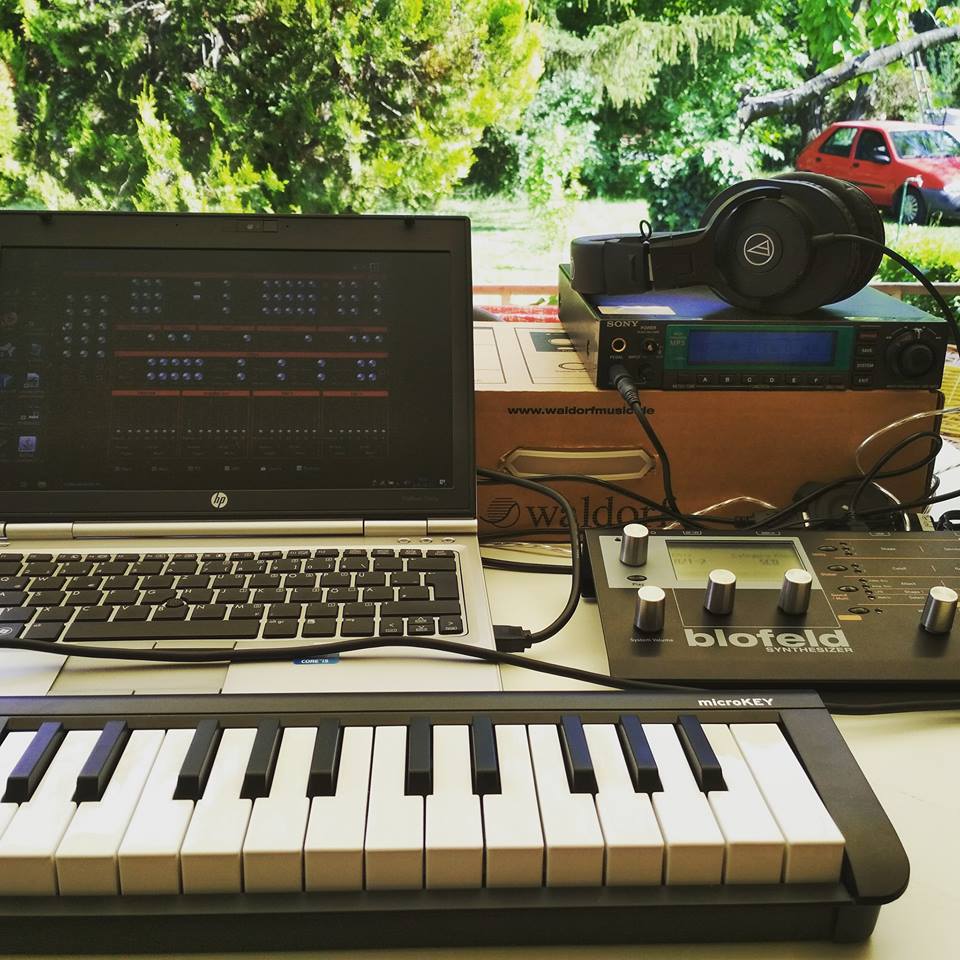 Suddenly I just find that post on the internet: DIY USB/MIDI Host It's get my attention and I thought that that is what I'm looking for! So I ordered an USB host controller from the HobbyElectronics. The preprogrammed microcontroller was just about 15,- Ł (GBP). I did have the other parts what are needed, but of course these are also very cheap parts...
How to...
Becouse I don't need MIDI IN just MIDI OUT I don't need above the microcontroller just two of 220 ohm resistor, a microUSB female connector and a mini jack connector (meanwhile I just found it it's not necessary... The microkey can connect to my powerbank and works across an ordinary USB cable too). Some wires, soldering and a bit drilling...
On the next picture still there a DIN5 MIDI connector, but it has not enough place inside the microKEY, so I had to changed it to mini jack.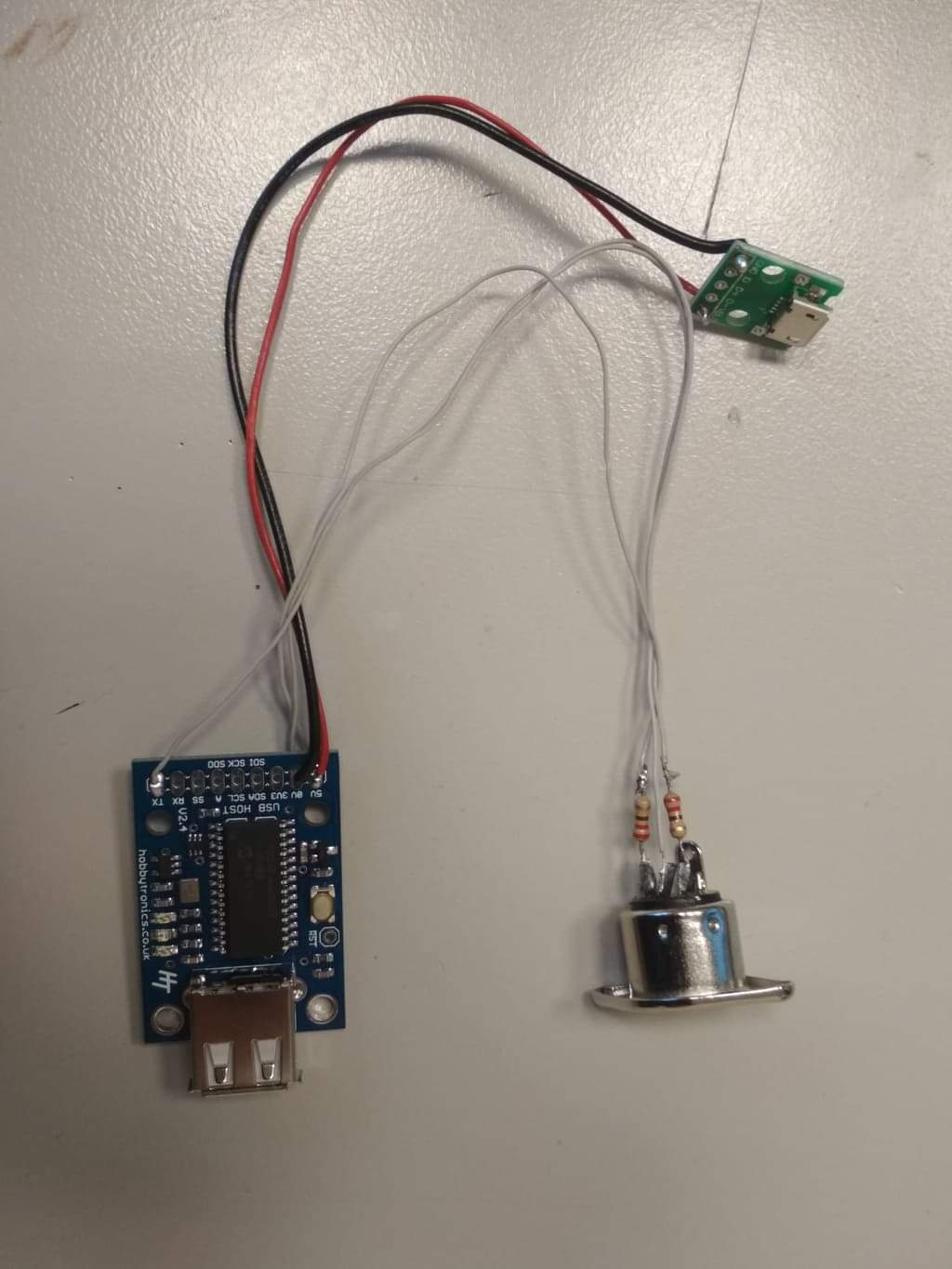 First of all I did dismantled my microKEY to check is there enough place for all? I'm lucky, there is! :)

I searched places for the parts, then I drill a hole for the mini jack and an another for the microUSB female.

Soldering the microKEY VCC and GND points to the USB controller's VCC and GND points.
By two of wires I did connected the microcontroller's D+ and D- points to the microKEY D+ and D- points.
It's will be need a switch to deconnect the controller when you use your microKEY with a computer because your microKEY will not work on the computer when the D+ and D- lines are attached to the controller and to the computer across the microKEYs USB connector at the same time!

I took that switch next to the microUSB connector later then I took the pictures... Sorry... But you can see it on the first picture! :)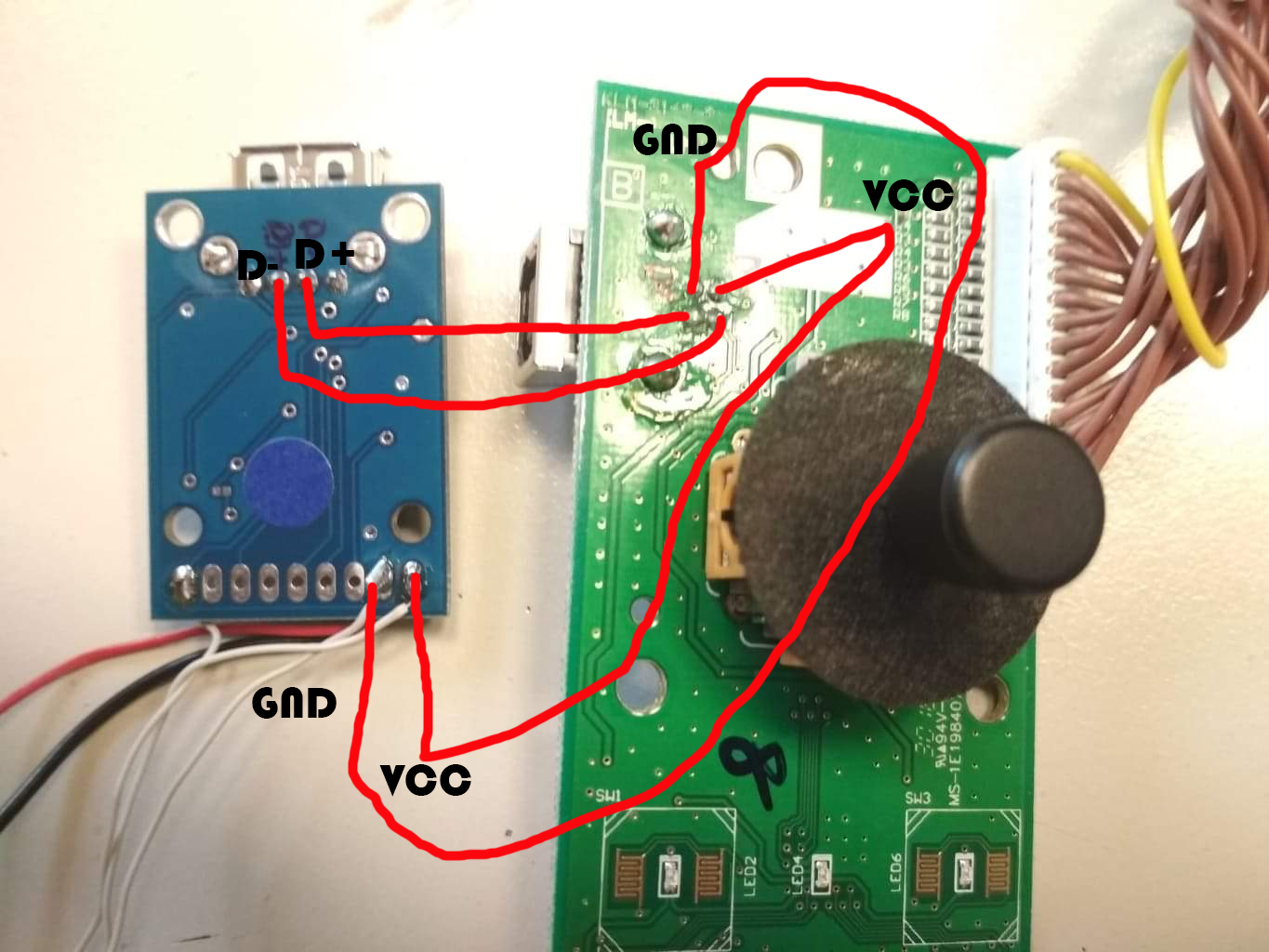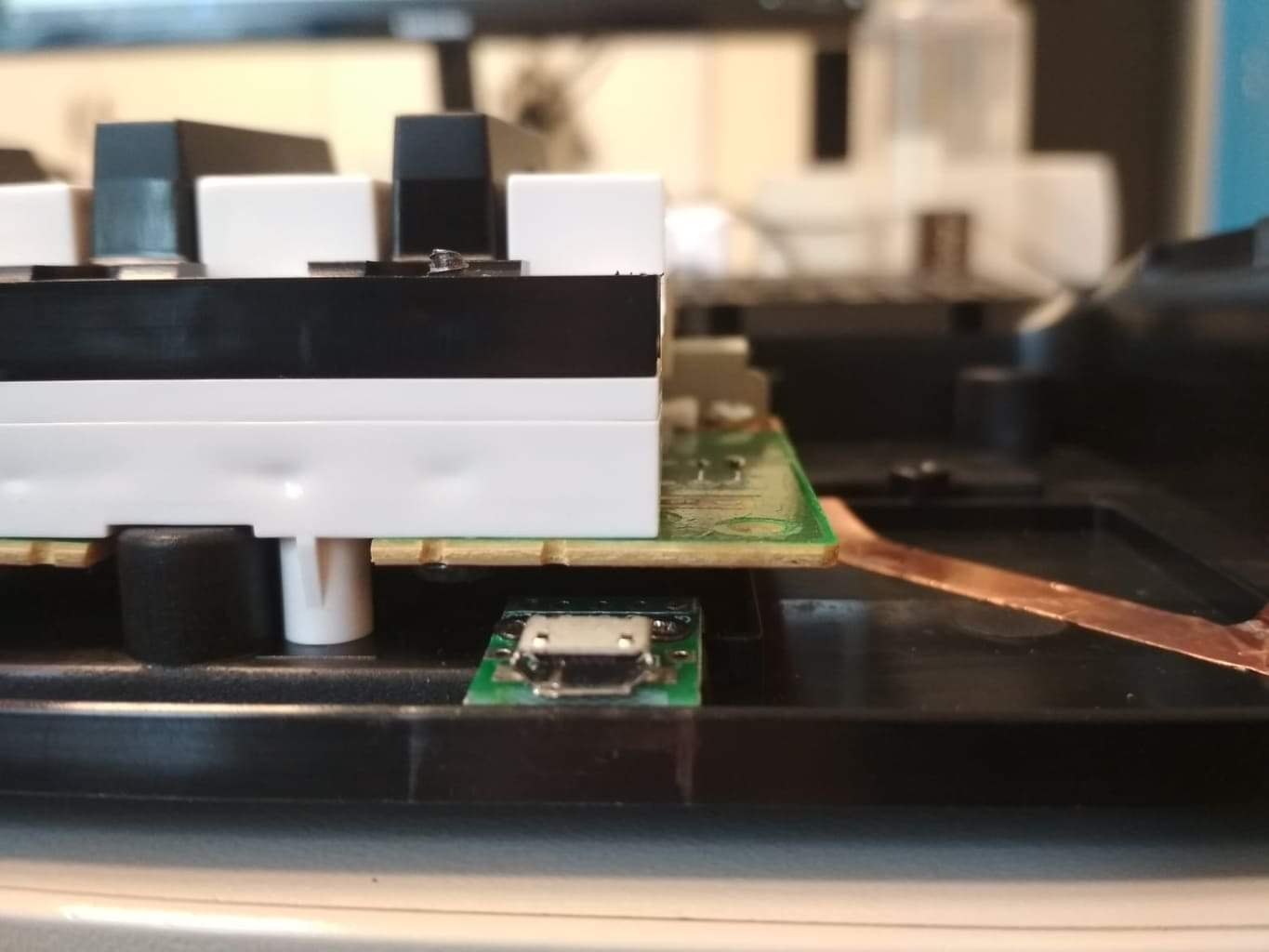 Some soldering, wireing and that's all! :)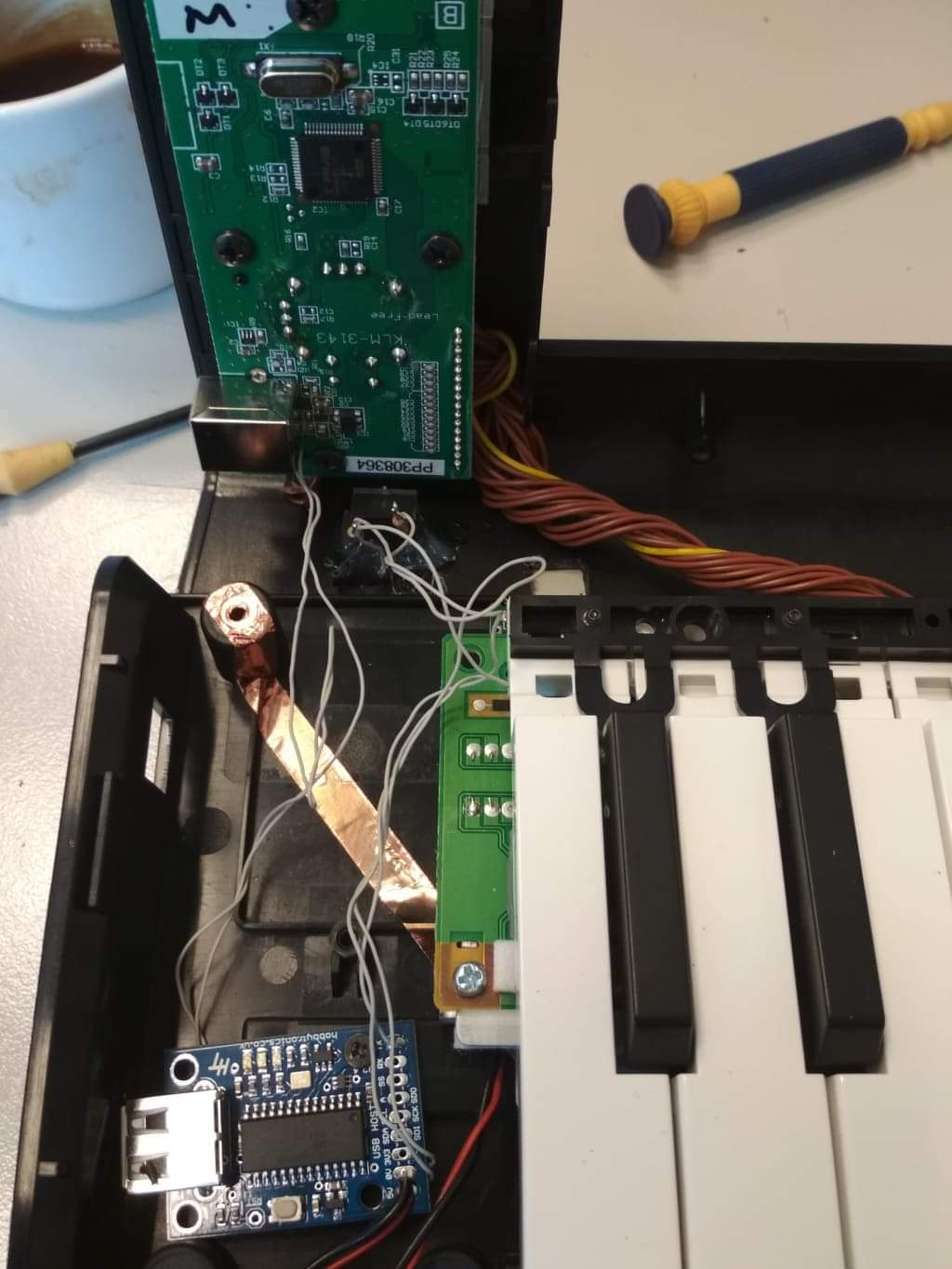 One more little stuff what you'll need:


The MIDI DIN point 4 is the controllers TX point across a 220 ohm resistor and TIP on mini jack, the DIN 5 point is the VCC point across a 220 ohm resistor and the RING on mini jack, and the GND is the DIN 2 and the SLEEVE on the jack...
The microntroller itself just fixed by a screw - it's will not moving I hope, I'm usually very carefully with my instruments. ;)

Not so hard project is it? ;)