SCOTT SLED
Ever since I've read
Celia Haddon's
book review I've made a lot of sled kites, small and big ones, made of simple A4 sheets of paper, of plastic bags of various sizes and colours - mostly shopping bags - and, of cource, of Tyvek.
In this page I'd like to put a link to Mr Philip Leriche's site introducing
Scott Sled
.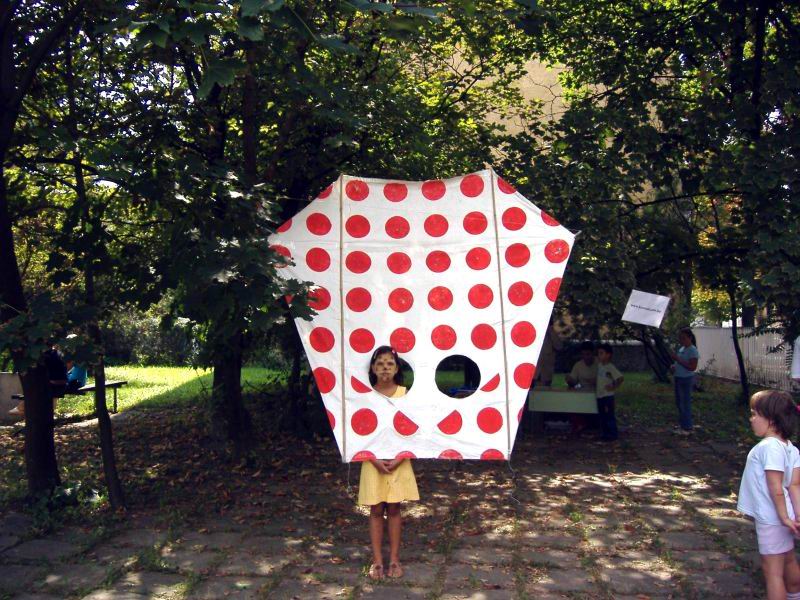 This quite large sled kite is made of Tyvek, the spars are of bamboo; when a Hungarian child sees this red dot pattern he/she thinks of a tasty TÚRÓ RUDI - a Hungarian Candy bar.
Finally, I think, it is appropriate to mention Mr Leriche's wonderful
KiteZoo
. It's worth visiting.
---
Last modified: 25 Nov., 2007